Since the middle of the last century, carpets have actively gained popularity. But at the beginning of the XIX century, they lost their relevance and were considered a relic of the past. Now these products are becoming very popular and relevant again. Most often, carpets are used to create an interior in a modern or oriental style. Oriental carpets and rugs are whole works of art, from which sometimes it's impossible to take eyes off. It is important to know what these products are and how to decorate the interior with them.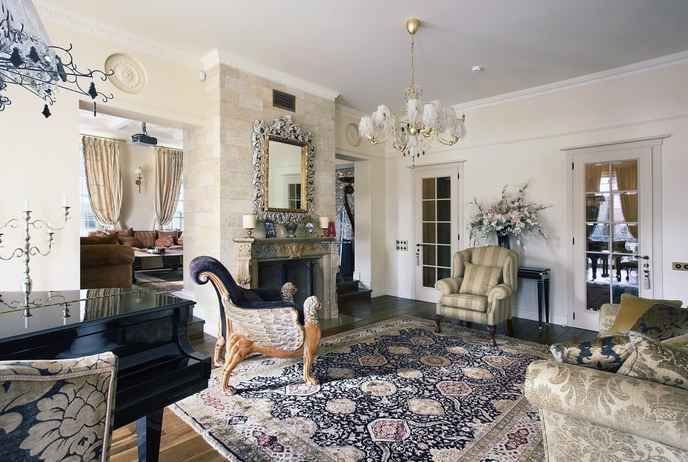 Types of products
Today, many modern apartments or country houses are decorated with beautiful carpets in the oriental style. Classic oriental carpet is a model made by hand from natural materials. Moreover, such products are made of silk, wool, as well as their combinations and other materials. All oriental carpets are distinguished by a special ornament, each of which is characteristic of an eastern country or region.
Each of such product is unique and original in its own way. That is why such carpets are so appreciated.
There are two types of such products:
• floor standing;
• wall mounted.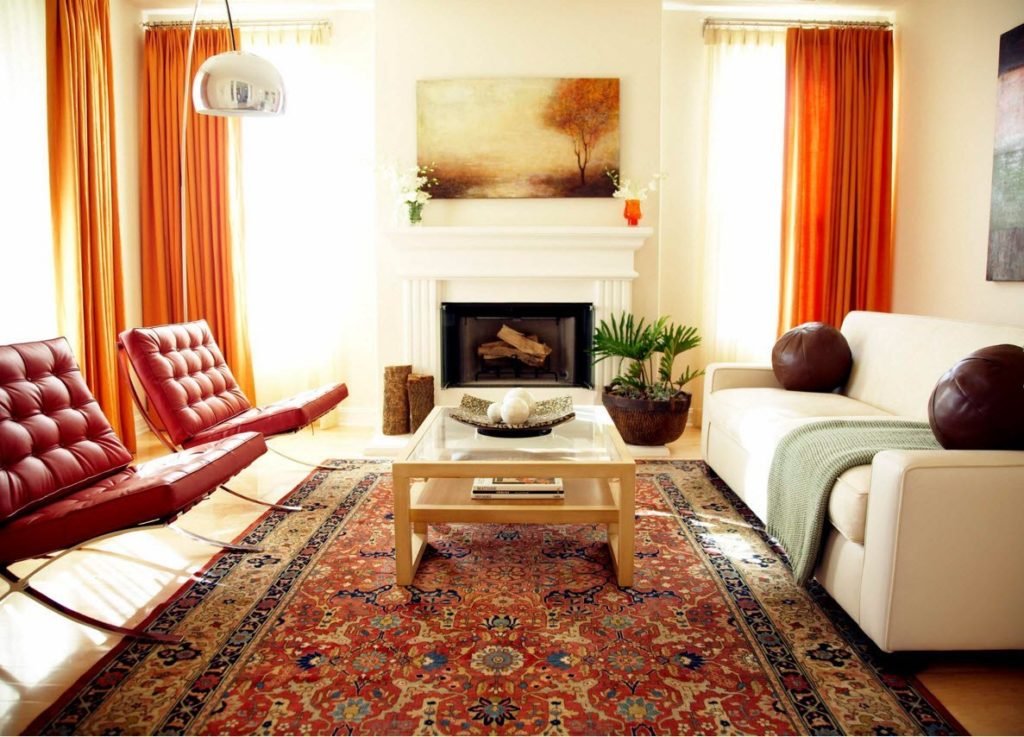 The first option is usually denser in texture as it is placed on the floor. It performs not only the role of a decor item, but also a functional element of the interior. The second option, on the contrary, is usually thinner and has a smaller size. Wall products are designed to decorate the interior and make it more perfect. Oriental carpets are divided according to the type of their creation.
There are oriental carpets:
• self made;
• machine products.
The second option is often made by larger manufacturers, but they are also very quality carpets.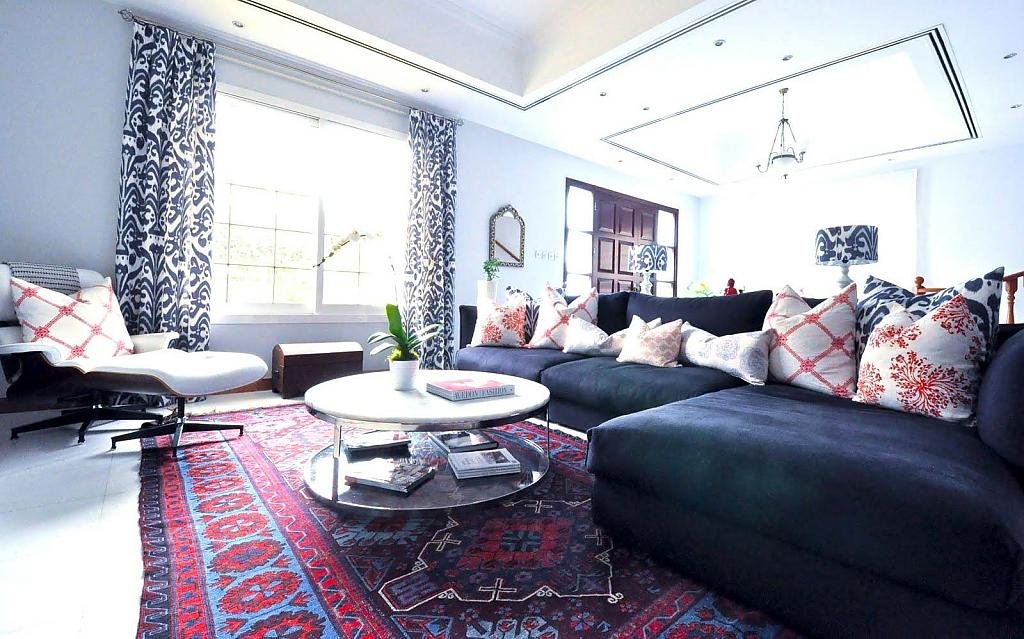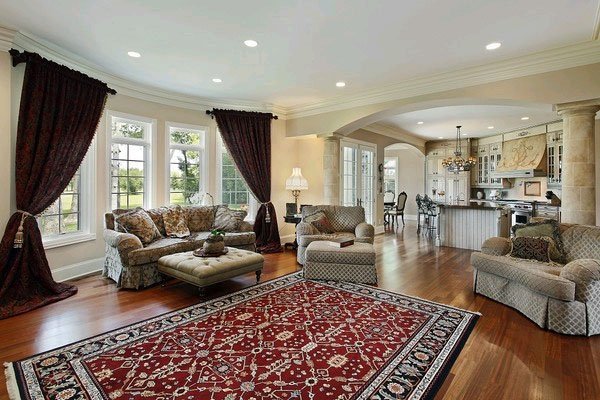 According to the technology of creation, such products are divided into 3 large groups:
• Pile. When creating them, Turkish or Persian knot is used. Pile models are rather thick and durable, so they are most often placed on the floor. Moreover, Turkish pile models are characterized by the presence of smooth lines and refined elements in the design, and Persian models are distinguished by geometric prints and the predominance of straight lines and angles.
• Lint free. These are smoother products that are equally expensive. This is due to the fact that they are not so difficult to create, but their appearance is no less presentable. Lint-free models are the most practical and versatile. They are laid on the floor, hung on the wall, and even used instead of bedspreads on beds or sofas. Some use them as a tablecloth for feasts. This is due to their small thickness, as well as a variety of model range. You can choose any such decorative detail for your interior.
• Felted. Such products are usually made in each eastern country for their own use, almost no country produces them for export. The most ancient traditional type of carpets is made of felt. This is a very elegant in design and durable products that create exclusively with their own hands.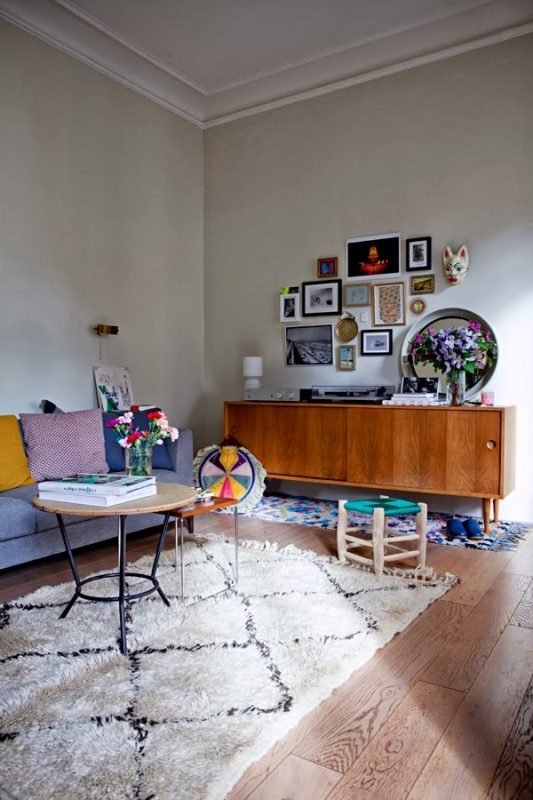 Harmonious combinations
Geometric patterns and ornament on the carpet requires some support in the interior of the room. To create a harmonious combination, it is better to use other accessories in oriental style. So, most often these carpets complement the pillows in the eastern style. It is better if such products are not completely identical, but repeating in part the design and color scheme of the carpet.
Pillows are usually wrapped in tight covers made of natural fabrics, which are decorated with beautiful tassels at the tips of corners. Such products are also made to complement accessories in ethnic and colonial style. A beautiful addition to the kilim will be a mosaic laid out on a wall or in another place. Oriental carpets are very harmoniously combined with wooden furniture.
It is better if the furniture items are made only from natural materials.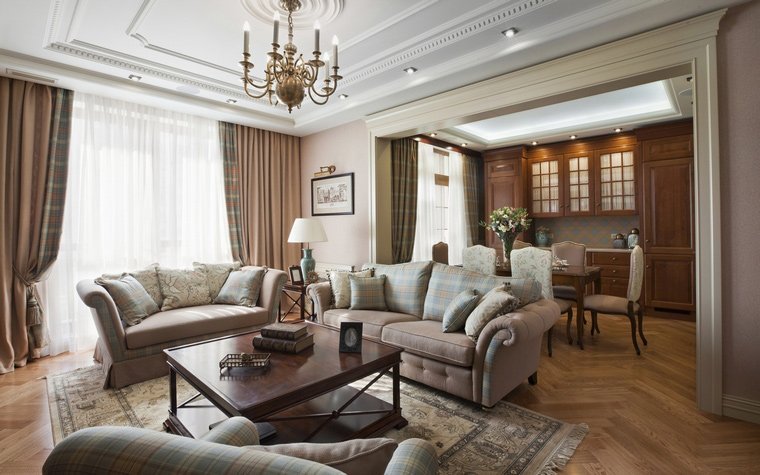 Also, oriental carpets look great in combination with leather elements. And the most harmonious is considered to be combination with slightly aged skin. You can also complement the interior in oriental style with wicker elements and accessories. You can arrange in the room with a canvas beautiful baskets.
The oriental carpet can be supplemented with unglazed ceramics and the presence of interesting forged elements in furniture. Metal elements are perfectly combined with such products. They will help to create a home comfort and an atmosphere of comfort. It is best to try to withstand a certain color palette.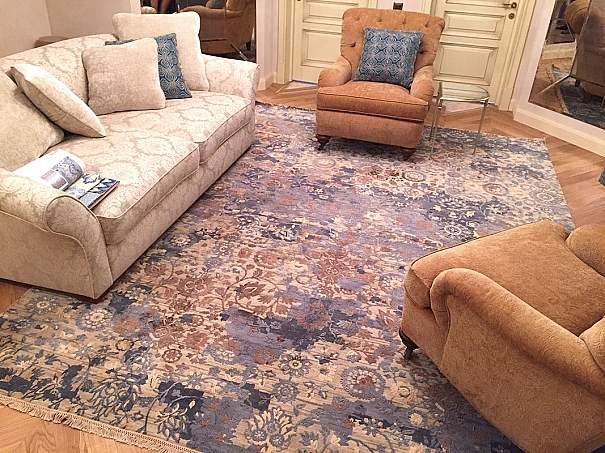 Such carpets are usually characterized by the presence of a large number of bright colors, so accessories with extra color solutions will be unacceptable.
All decorative elements, such as bedspreads, pillows, carpet and paintings should be made in approximately the same color scheme. But they should not be completely similar in color. Such an interior can be diluted with light neutral tones, such as beige, ivory and others. So you can select the carpet and make it the main central element of the room.
Some seek to create a monochrome room design. In this case, carpet colors should completely overlap with shades of wall and floor coverings, as well as upholstered furniture. This combination will not look faded and uninteresting, but will be different riot of colors, albeit monochrome.
Oriental carpets are decorated with brown thread. That is why cinnamon is the most versatile color that will perfectly fit into any oriental style and complement such a carpet. Therefore, fine furniture with brown upholstery and picture frames of the same color. The carpet can be selected both under the upholstery of upholstered furniture, and under the color of the table, wall.
The main thing is to create a general effect of harmonious interior in oriental style.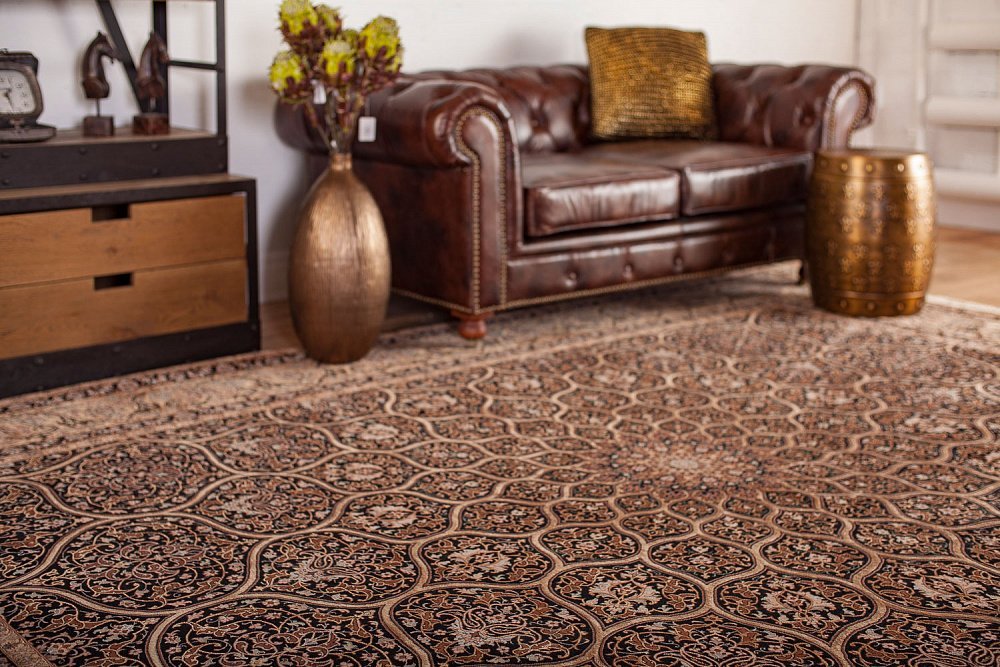 Accommodation guidelines
Most often kilim is placed on the floor. And its size should depend on the amount of furniture in the room. If you have a lot of free space on the floor where there is no furniture, then you can choose the kilim in size under the free area.
The correct location of the carpet is very important, because with its help you can make the interior visually more spacious and comfortable. In small rooms it is better to put a small kilim. So you can visually expand the space of the room. For large living rooms and other rooms, it is better to select only fairly wide volumetric products, they will give this room luxury and spaciousness.
There are three traditional arrangements of kilim.
In the first case, the product is placed between the furniture in the living room. Most often put in front of a sofa or chairs, but the carpet does not fall under them. On such a carpet you can put only a coffee table.
The second option is that all the upholstered furniture is placed on a large carpet, but it comes in no more than half under the furniture. So you can focus on the sofa area and highlight it in the interior.
The third accommodation option is more suitable for larger areas. In this case, the canvas acquire exactly the area of the room and have on it all the elements of furniture. So you can dip the whole interior in an oriental atmosphere. Also the placement of such a product depends on its external qualities. If it is a rather rough, lint-free kilim, then it can be laid on the floor.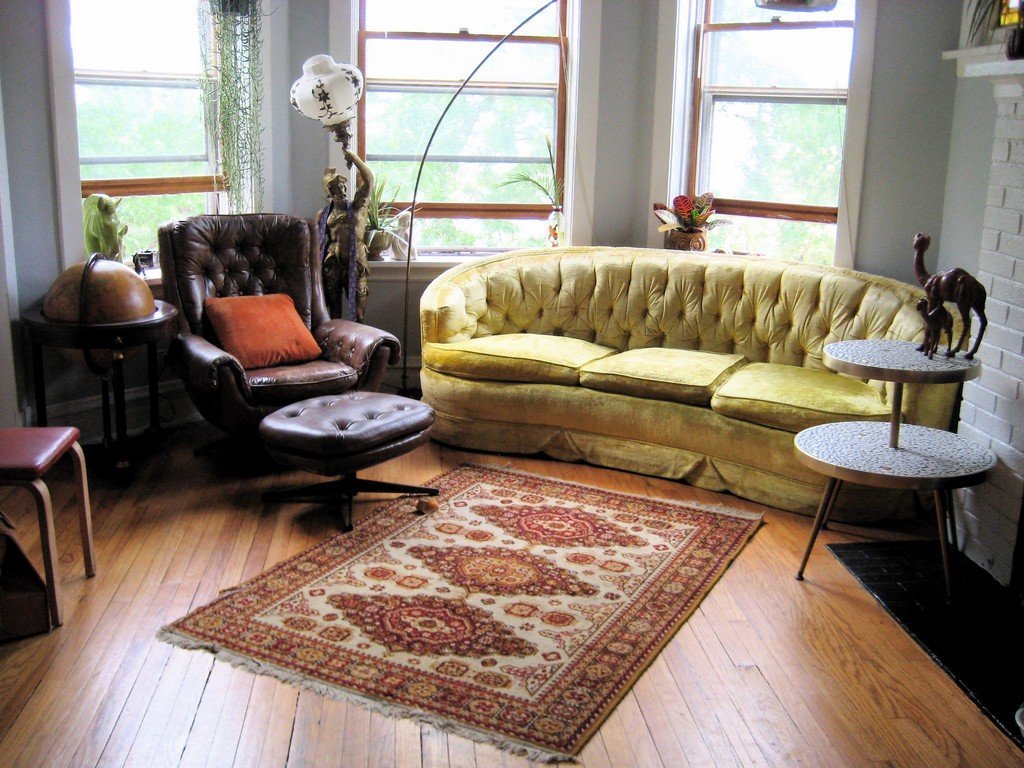 But if you have an exquisite handmade product without a nap, then you should not lay it in the passage zones. It is better to decorate it with a wall or throw it on a bed in the bedroom instead of a bedspread. Do not forget that the kilim must be the central element of the room, therefore it is important to locate it in the very accent zone of the room.